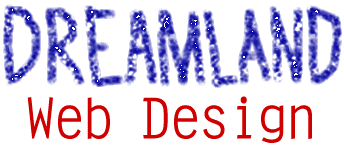 ---
Dreamland Web Design creates cost-effective buisness and personal pages. Our goal is create your page the way you want it. If you or your buisness wants a home on the Internet we can help. Read How to Get a Page for more information on what Dreamland Design can do for you.
How to Get a Page: Information on how Dreamland Design can put your world on the web.
Sites by Dreamland: Browse sites created by Dreamland Design to see what we can do for you.
Meet the Team: Biographical information on the people who will be creating your site.
Contact Information: How to contact Dreamland Web Design to get your own web site.
Dreamland FAQ: Answers to some fequently asked questions about Dreamland Design.
---
Site content ©1997, 1998 Dreamland Web Design